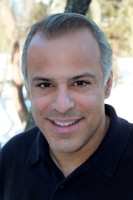 Sixty seconds with Adam Mitzner...

Adam Mitzner, whose most recent novel is LOSING FAITH, is a lawyer by day, and the author of A Case of Redemption and A Conflict of Interest. He lives in New York City, with his wife and children.


---

RTE: Describe yourself in a sentence?

Mitzner: Lawyer by day, writer by night, husband and father all the time, and infrequent dog-walker.

RTE: What's the one record you'd take to a desert island?

Mitzner: My daughters singing anything.


RTE: What did you want to be when you were growing up?

Mitzner: First a baseball player, then President, then, sadly, a lawyer.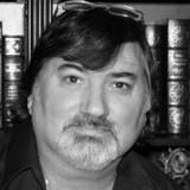 Sixty seconds with T.J. O'Connor...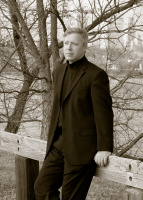 Sixty seconds with Will Thomas...

Home | About | Reviews | Search | Submit | Links | Cons | Subscribe

---
May 16, 2015


It's a long weekend here in Canada - the Journée nationale des patriotes in Quebec, Victoria Day in the rest of Canada. It's generally celebrated by an intense bout of gardening, at least by those who have a patch of earth big enough to hold a plant. But it does mark the beginning of that relaxed time of year when we start to think of a holiday, and of what we might like to read while we're on it. And here we are to help.

We do begin with a book that is very far from a soothing read, however. Nathan Larson concludes his nightmare journey through a devastated New York City in THE IMMUNE SYSTEM, which I believe is one of the most brilliantly inventive dystopias of recent years.

Larson's narrator, Dewey Decimal, takes us to the not very distant future, but a number of the books surveyed this week are set in the past. Bruce Holsinger's THE INVENTION OF FIRE, for example, has Chaucer's friend John Gower as a protagonist, and details the invention of the handgun. Meredith Frazier found it thought-provoking and deeply involving. Then we leap forward about four hundred years to the Victorian era, but not, for once, to England, but to the Pacific Northwest in THE DEVIL'S MAKING, by Seán Haldane. Cathy Downs reports that there is a great deal to like in addition to a gripping story involving new settlers, a proper young Englishman, and the local Native Tsimshians. The theme of conflict between "civilization" and "savagery" is also at the heart of SAVAGE GIRL, by Jean Zimmerman. Phyllis Onstad thought it a wonderful read on the whole.

Moving briskly forward into the 20th century, we find a couple of books which are not, strictly speaking, historical novels, but do squeak through according to how Customs defines "antique." SEE ALSO MURDER, by Larry D. Sweazy, has an unusual protagonist, a North Dakota farmer's wife who moonlights as a book indexer. Meredith Frazier likes both the out-of-the-ordinary narrator and the unexpectedly interesting setting. Ellie Stone, that newspaper reporter in a 1960s upstate New York town, returns in STONE COLD DEAD, by James W. Ziskin, and Ben Neal was pleased to see her back again.

Another way to get in touch with the past is to read books that were actually published in earlier days and some publishers are anxious to make this possible. The British Library, for example, is reprinting a series of Golden Age crime classics that Poisoned Press is making available here. We'll be saying more about these next issue. In the meantime, Fig Tree Books has re-issued Meyer Levin's classic novel based on the Leopold/Loeb case, COMPULSION, which first appeared in 1956. Anne Corey reports that, though almost sixty years have passed, it remains a unique and unforgettable read. Sadly the same cannot be said of Gore Vidal's THIEVES FALL OUT, a noir potboiler Vidal wrote as a young man, which is of interest largely because of who wrote it and why.

Two books with contemporary settings are set abroad. Jim Napier found much to admire in Caterina Edwards' THE SICILIAN WIFE, a police procedural set in Sicily but with connections to Edmonton, Alberta. Craig Sisterson is equally enthusiastic about Paul Thomas' FALLOUT, and its maverick Maori detective, Tito Ihaka, which describes life both in present-day New Zealand and in the 1980s.

Several books this week are set in small-town America. Some are light-hearted, some not so much. ONE MILE UNDER, by Andrew Gross, takes on the serious question of fracking and, says Sharon Mensing, has a compelling plot. PJ Coldren has been following Steven F. Havill's Posadas County, New Mexico series for years and observes that the most recent entry, BLOOD SWEEP, exhibits all the strengths of previous entries.

Finally, we have three small-town cosies. Allan J. Emerson's DEATH OF A BRIDE AND GROOM takes place in a British Columbia town that is determined to restore its fortunes by becoming a tacky tourist trap. Diana Borse advises taking it off to the country or the shore and forgetting about your real life for a bit while enjoying a good laugh. Caryn St Clair admits there's nothing very deep about A GHOSTLY GRAVE, by Tonya Kappes, which has to do with ghosts and chickens in rural Kentucky, but it is a lot of fun all the same. And Christine Zibas finds BYE, BYE LOVE, written by three sisters under the collective name K.J. Larsen, a charming addition to their series. This isn't set in a small town, however, but in Chicago.

It is hard to say that someone who passed away at the age of 85 died young, but so it feels when that person is Ruth Rendell. Nor is it usual to say of an author of more than sixty novels that she still had much more to say when she died. While Rendell may perhaps have largely finished with Wexford, she still was exploring contemporary London in a series of standalones, a group of books I found interesting and inventive. Her contribution to the crime fiction genre is immense as is her loss. We are told that there is one more novel left to come from her publishers in the autumn. It is a comfort, but a small one.

Our guest in the "Sixty Seconds with..." feature this week is lawyer and novelist Adam Mitzner. See what he has to say over in the box to your left.

If you want to read more about what's happening in British crime, take a look at CRIMEREVIEW where our former colleagues can help.

We'll be back in early June with more suggestions about what to read (and maybe what not to) this summer. Come back and join us.

Best

Yvonne


ymk@reviewingtheevidence.com






P.S. If you wish to submit a book for review, please check here before contacting us. Please note that we do not review self-published books.


Our mascot and masthead is Smokey the Cat. Smokey the cat went to the great playground in the sky on April 29, 2008, at 3:30 p.m. He was about 13 years old, had diabetes and only 11 teeth left. He is much happier now. He will remain as our masthead and mascot.
---
Recent Reviews:
---
We have thousands of reviews archived on this site. Use the form below to search by title, author's name, or keyword (e.g., noir, cozy, PI, female, thriller, gay, cats).

QUICK SEARCH:



PLEASE READ BEFORE ASKING US TO REVIEW A BOOK




Publishers or authors wishing to submit books for review should contact the editors. Please note, before approaching us, that the publishing house must be a print publisher, pay advances and issue royalty statements, edit books, create covers, neither solicit nor accept financial payments from its authors, never copyright an author's title under the publisher's name, and never expect or ask authors to buy a certain number of copies of the author's books. As a general rule we will only consider books for review which have been published by publishers listed on the Mystery Writers of America approved list. We can never guarantee that a review will appear. And our reviewers are given a free rein to express their opinions constructively and honestly.

Please note that we review crime fiction and selected science fiction and horror. We have a policy of not accepting any religious books—and that includes religious crime fiction. We are unable to review any ebooks, unbound galleys, PODs, or PDF files.


OUR REVIEWING PRINCIPLES
Since RTE first appeared, some twelve years ago, the business of books has changed out of all recognition. Then, books were reviewed in the print media for the most part, though Amazon was encouraging readers to post their reviews of the books they read. Now, newspapers across North America have reduced or eliminated the space they allot to books and, with certain notable exceptions, only best-selling authors are likely to get noticed. As a result, electronic reviewing has become increasingly important and, due to the somewhat slippery question of online authorship, occasionally problematic.

For this reason and in view of a recent article in the NY Times detailing a reviews-for-hire enterprise, it's probably wise for RTE to reiterate its position on reviewing. While our reviewers receive galleys, ARCs, or finished copies of books for review, they are otherwise unpaid. Furthermore, they are asked to disclose any special interest they might have in a book or an author they are reviewing. No one, including the editors, receives any compensation for the work they do. All our reviewers are encouraged to express their honest opinions, whether positive or negative, about the books they are reviewing. None of our reviewers uses a pseudonym and all are who they say they are. Nor do we employ rating systems (stars, grades, "highly recommended," or the like) in the belief that our reviews deserve to be read in their entirety. Since RTE does not review self-published or digital-only releases, we are perhaps less vulnerable to offers to pay for reviews, but it seems a good idea to make our policy clear. Finally, in the years that I've been editing RTE, I have never once been approached by a press or a publicist to violate this principle in any way.




Contact: Yvonne Klein (ymk@reviewingtheevidence.com)
---
[ Home | About | Reviews | Search | Submit | Links | Cons ]