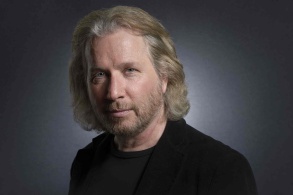 Sixty seconds with Giles Blunt...

Giles Blunt grew up in North Bay, Ontario, a small city similar to the Algonquin Bay of the John Cardinal novels. After studying English literature at the University of Toronto, he moved to New York City, where he lived for the next twenty years, before moving back to Toronto in 2002. The first Cardinal novel, Forty Words for Sorrow, won the British Crime Writers Silver Dagger award, and the second, The Delicate Storm, won the Crime Writers of Canada Arthur Ellis award for best novel, as did the latest, Until the Night. He has been twice longlisted for the Dublin IMPAC award.


---

RTE: Describe yourself in a sentence?

Blunt: Persistence is probably the only virtue I could claim for myself, but of course it's not necessarily a virtue.


RTE: What's the one record you'd take to a desert island?

Blunt: Rubber Soul – The Beatles

RTE: What did you want to be when you were growing up?

Blunt: A writer. Also a musician, but that's had to take a back seat.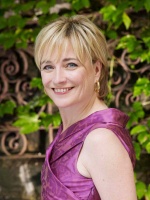 Sixty seconds with Kate White...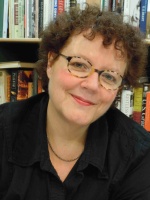 Sixty seconds with Julia Keller...

Home | About | Reviews | Search | Submit | Links | Cons | Subscribe

---
August 22, 2015


It was a bit hard to decide just which books to cover this time around. The weather is still very warm and we all cling to summer with both hands, which implies the more gentle sort of fiction that goes best with an icy drink and a spot in the shade. On the other hand, the new fall releases are descending in a flood, and attention must be paid. This week's list tries to do both.

There's nothing particularly gentle about the first three books this week, all of which were, coincidentally, written by Canadian authors, and none of which are set primarily in Canada. THE HESITATION CUT, Giles Blunt's latest standalone, unfolds in New York, both city and state, and is a dark tale of obsessive love. Cheerful summer reading it isn't, but absorbing all the same. Anne Corey enjoyed Peter Robinson's IN THE DARK PLACES (aka ABATTOIR BLUES), which marks the 22nd appearance of Inspector Banks. John Farrow has not published a Cinq-Mars novel in some time, so Jim Napier was pleased to see THE STORM MURDERS, which takes the now retired Detective-Sergeant south to New Orleans in the wake of Katrina.

Small towns are always fertile areas for crime fiction and often provide telling glimpses of the particulars of life off the beaten track. Karen Chisholm reports that Jock Serong's QUOTA, set in a fishing village in coastal Victoria, Australia, provides these aplenty along with a mystery and a legal drama. Another exiled city cop appears in Antonio Manzini's BLACK RUN, where Rocco Schiavone has to get used to life in the frigid Italian Alps. Diana Borse approved. Lori Roy goes back in time in LET ME DIE IN HIS FOOTSTEPS to both the 1950s and the 1930s in a book that details the lives of poor Kentucky tobacco farmers. Karla Jay reviews the audio version and says the two narrators handle both the time shift and the accents admirably.

Many readers refuse to read books in which children come to grievous harm as they do in the next three books. But the reviewers in all cases found that these were all serious attempts to deal with the most horrific of crimes and well worth your attention. Cathy Downs reports that F.H. Batacan's SMALLER AND SMALLER CIRCLES, set in Manila, is "a witness to appalling poverty and to the manipulation of the weak by the strong," as well as to the determination of some to set things right. The emphasis in Luke Delaney's THE TOY TAKER is on the toll exacted on the authorities trying to stop whoever is abducting a series of children in London. Meredith Frazier found it both intriguing and satisfying. The attention in LITTLE BEASTS, based on an actual case from 1979, is on the story of a teenager who kills a child and on the repercussions of that act. Lourdes Venard can recommend it.

China and its economic woes have been in the news lately so Jonathan Freedland's THE 3RD WOMAN may seem particularly pertinent. A thriller, it's set in Los Angeles in the near future when the US is so in debt to China that it must permit the People's Republic to set up garrisons on the west coast. I thought it was both clever and entertaining. Lisa Brackmann has been relating the adventures of her heroine, an American art dealer in Beijing, in a series of novels of which DRAGON DAY is the latest. Christine Zibas says that it reveals quite a bit about the lifestyles of China's rich and famous along with being a tense and well-written thriller. International, rather than specific to any single country, Gayle Lynds' thriller THE ASSASSINS is nevertheless very current and has more knots to unravel than a ball of yarn after a kitten's been playing with it, says PJ Coldren.

Now for a few books a shade or two lighter than those so far. Caryn St Clair says that while Ellen Byron's PLANTATION SHUDDERS has many of the features of the typical cosy, it has a very strong sense of place (the Louisiana bayous) and a whiff of the paranormal that make it stand out above the usual (yes, it does have recipes). THE WRONG MAN by Kate White is romantic suspense, heavier on the suspense than on characterization, but a good summer read, according to Sharon Mensing. Sharon also found Juli Zeh's DECOMPRESSION quick and engaging, though this diving novel, set on Lanzerote, had its annoying moments as well.

Our guest who answers our questions in the "Sixty Seconds with..." corner this week is Giles Blunt. Don't forget to take a look.

And if you're wondering what's happening across the sea, our friends at CRIMEREVIEW will be delighted to fill you in.

We'll be back in two weeks, resuming our regular schedule with fifteen new reviews and a new interview. Come back and join us then.

Best,

Yvonne


ymk@reviewingtheevidence.com






P.S. If you wish to submit a book for review, please check here before contacting us. Please note that we do not review self-published books.


Our mascot and masthead is Smokey the Cat. Smokey the cat went to the great playground in the sky on April 29, 2008, at 3:30 p.m. He was about 13 years old, had diabetes and only 11 teeth left. He is much happier now. He will remain as our masthead and mascot.
---
Recent Reviews:
---
We have thousands of reviews archived on this site. Use the form below to search by title, author's name, or keyword (e.g., noir, cozy, PI, female, thriller, gay, cats).

QUICK SEARCH:



PLEASE READ BEFORE ASKING US TO REVIEW A BOOK




Publishers or authors wishing to submit books for review should contact the editors. Please note, before approaching us, that the publishing house must be a print publisher, pay advances and issue royalty statements, edit books, create covers, neither solicit nor accept financial payments from its authors, never copyright an author's title under the publisher's name, and never expect or ask authors to buy a certain number of copies of the author's books. As a general rule we will only consider books for review which have been published by publishers listed on the Mystery Writers of America approved list. We can never guarantee that a review will appear. And our reviewers are given a free rein to express their opinions constructively and honestly.

Please note that we review crime fiction and selected science fiction and horror. We have a policy of not accepting any religious books—and that includes religious crime fiction. We are unable to review any ebooks, unbound galleys, PODs, or PDF files.


OUR REVIEWING PRINCIPLES
Since RTE first appeared, some twelve years ago, the business of books has changed out of all recognition. Then, books were reviewed in the print media for the most part, though Amazon was encouraging readers to post their reviews of the books they read. Now, newspapers across North America have reduced or eliminated the space they allot to books and, with certain notable exceptions, only best-selling authors are likely to get noticed. As a result, electronic reviewing has become increasingly important and, due to the somewhat slippery question of online authorship, occasionally problematic.

For this reason and in view of a recent article in the NY Times detailing a reviews-for-hire enterprise, it's probably wise for RTE to reiterate its position on reviewing. While our reviewers receive galleys, ARCs, or finished copies of books for review, they are otherwise unpaid. Furthermore, they are asked to disclose any special interest they might have in a book or an author they are reviewing. No one, including the editors, receives any compensation for the work they do. All our reviewers are encouraged to express their honest opinions, whether positive or negative, about the books they are reviewing. None of our reviewers uses a pseudonym and all are who they say they are. Nor do we employ rating systems (stars, grades, "highly recommended," or the like) in the belief that our reviews deserve to be read in their entirety. Since RTE does not review self-published or digital-only releases, we are perhaps less vulnerable to offers to pay for reviews, but it seems a good idea to make our policy clear. Finally, in the years that I've been editing RTE, I have never once been approached by a press or a publicist to violate this principle in any way.




Contact: Yvonne Klein (ymk@reviewingtheevidence.com)
---
[ Home | About | Reviews | Search | Submit | Links | Cons ]