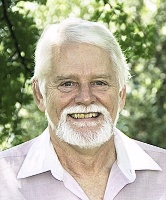 Sixty seconds with Michael Sears...

Michael Sears is half of the writing team of Michael Stanley, Stanley Trollip being the other half. He was born in Johannesburg and grew up in Cape Town and Nairobi. He holds a doctorate in mathematics that he earned in Australia. Although he still lives in Johannesburg, his mind is often in the African Bush, and the rest of him follows as often as possible. His collaboration with Trollip on the Detective Kubu mysteries has permitted him to realize a long-held ambition to capture the flavour of one of his favourite places, Botswana.

---

RTE: Describe yourself in a sentence?

Sears: I'm an introvert who likes people, a scientist who likes the arts, a city dweller who likes the African bush.


RTE: What's the one record you'd take to a desert island?

Sears: The one for long distance swimming!


RTE: What did you want to be when you were growing up?

Sears: A scientist, a mathematician, and a writer. I actually managed the first two quite early and was rather surprised that I managed the third later in life. Or at least I became half a writer with Stanley Trollip the other half.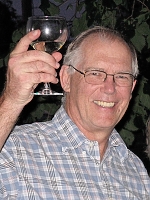 Sixty seconds with Stanley Trollip...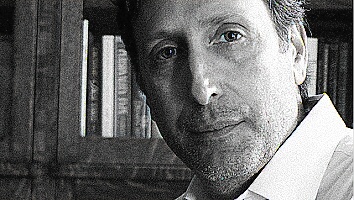 Sixty seconds with John Florio...

Home | About | Reviews | Search | Submit | Links | Cons | Subscribe

---
October 18, 2014


Thanksgiving's done, the leftovers no longer lurk in the fridge, and it's time to get back to crime.

And where better to start than with KILL MY MOTHER, Jules Feiffer's graphic novel rooted in hard-boiled crime fiction of the 30s and 40s? I can't think of one.

Which is better, to come across a promising debut or to open a book by writer with a long list to his or her name, all of which you have enjoyed? Christine Zibas had the first pleasure from Valerie Geary's debut, CROOKED RIVER, while P.J. Coldren trusted her prior experience with William Kent Krueger to get her past a slow start to his latest, WINDIGO ISLAND, and she was glad she did.

Those who enjoy historical fiction have several eras to chose from this week. Bernadette Pajer continues her series grounded in the early days of electrification with THE EDISON EFFECT, in which the Wizard of Menlo Park plays a less than sterling role. Lourdes Venard enjoyed the historical content as well as the mystery. Kelli Stanley returns her private investigator, Miranda Corbie, to San Francisco just before the United States entered the Second World War. Miranda wants to go to England and "buys" herself a passage by investigating a possible Nazi spy. Anne Corey enjoyed Miranda's staccato world and style. Rennie Airth returns to the immediate post-war period in Sussex in THE RECKONING, which Jim Napier found disappointing, especially in view of Airth's early promise.

British police procedurals are a bit thin on the ground this week, but I did read Peter Lovesey's THE STONE WIFE, the fourteenth outing for Peter Diamond. Not vintage Diamond, but a good choice for a wet afternoon.

While Karla Jay thought that Jussi Adler-Olsen's THE MARCO EFFECT was perhaps not the strongest of the Department Q novels, she had only praise for Graeme Malcolm's narration, which she suspected could bring out aspects of the book that print readers might overlook.

Sharon Mensing reports that she'd had a run of less than perfect books to read lately and thus was especially pleased with R.M. Cartmel's debut, THE RICHEBOURG AFFAIR, first of a series of wine mysteries set in France, which served as a virtual holiday in Burgundy. Another very different and a lot colder debut is Allen Eskens' THE LIFE WE BURY, set during Minnesota winter. Meredith Frazier says it delivers "interesting puzzles, clever problem solving, and plenty of suspense."

Diana Borse suspected that Felix Francis' continuation of his father's work would probably not stand up, but she is pleased to report that DAMAGE is a worthy continuation of the brand. Whether WOULDN'T IT BE DEADLY, by D.E. Ireland, starring Eliza Doolittle and Henry Higgins as sleuths falls into the category of continuations is questionable, but Meredith Frazier thought the leads worked far better on stage than as amateur detectives.

Sam Masters' THE CHINA DOGS is the only out-and-out thriller on the menu this week and Paris Abell found it gripping. As for the young adults, Ben Neal felt that James Ryan Daley's JESUS JACKSON, while raising some interesting ideas, would have been stronger if they had not tended to take over from the narrative drive.

Last issue, we had the Stanley half of the Michael Stanley pair of authors responsible for the Inspector Kubu series. This week, it's the Michael half's turn, in the person of Michael Sears, whose answers to our questions appear over to the left.

To find out what's been going on in British crime fiction, do drop in to CRIMEREVIEW, where our former colleagues will tell you all about it.

And there you have it for another week. Please come back in November to see what we've been reading.

Best

Yvonne



ymk@reviewingtheevidence.com






P.S. If you wish to submit a book for review, please check here before contacting us. Please note that we do not review self-published books.


Our mascot and masthead is Smokey the Cat. Smokey the cat went to the great playground in the sky on April 29, 2008, at 3:30 p.m. He was about 13 years old, had diabetes and only 11 teeth left. He is much happier now. He will remain as our masthead and mascot.
---
Recent Reviews:
---
We have thousands of reviews archived on this site. Use the form below to search by title, author's name, or keyword (e.g., noir, cozy, PI, female, thriller, gay, cats).

QUICK SEARCH:



PLEASE READ BEFORE ASKING US TO REVIEW A BOOK



Publishers or authors wishing to submit books for review should contact the editors. Please note, before approaching us, that the publishing house must be a print publisher, pay advances and issue royalty statements, edit books, create covers, neither solicit nor accept financial payments from its authors, never copyright an author's title under the publisher's name, and never expect or ask authors to buy a certain number of copies of the author's books. As a general rule we will only consider books for review which have been published by publishers listed on the Mystery Writers of America approved list. We can never guarantee that a review will appear. And our reviewers are given a free rein to express their opinions constructively and honestly.

Please note that we review crime fiction and selected science fiction and horror. We have a policy of not accepting any religious books—and that includes religious crime fiction. We are unable to review any ebooks, unbound galleys, PODs, or PDF files.


OUR REVIEWING PRINCIPLES
Since RTE first appeared, some twelve years ago, the business of books has changed out of all recognition. Then, books were reviewed in the print media for the most part, though Amazon was encouraging readers to post their reviews of the books they read. Now, newspapers across North America have reduced or eliminated the space they allot to books and, with certain notable exceptions, only best-selling authors are likely to get noticed. As a result, electronic reviewing has become increasingly important and, due to the somewhat slippery question of online authorship, occasionally problematic.

For this reason and in view of a recent article in the NY Times detailing a reviews-for-hire enterprise, it's probably wise for RTE to reiterate its position on reviewing. While our reviewers receive galleys, ARCs, or finished copies of books for review, they are otherwise unpaid. Furthermore, they are asked to disclose any special interest they might have in a book or an author they are reviewing. No one, including the editors, receives any compensation for the work they do. All our reviewers are encouraged to express their honest opinions, whether positive or negative, about the books they are reviewing. None of our reviewers uses a pseudonym and all are who they say they are. Nor do we employ rating systems (stars, grades, "highly recommended," or the like) in the belief that our reviews deserve to be read in their entirety. Since RTE does not review self-published or digital-only releases, we are perhaps less vulnerable to offers to pay for reviews, but it seems a good idea to make our policy clear. Finally, in the years that I've been editing RTE, I have never once been approached by a press or a publicist to violate this principle in any way.





Contact: Yvonne Klein (ymk@reviewingtheevidence.com)
---
[ Home | About | Reviews | Search | Submit | Links | Cons ]