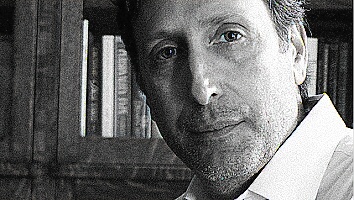 Sixty seconds with John Florio...

John Florio (New York, NY) is a freelance writer whose work has appeared in print, on the web, and on television. He is the author of Sugar Pop Moon and Blind Moon Alley-the first two Jersey Leo crime novels-and One Punch from the Promised Land: Leon Spinks, Michael Spinks, and the Myth of the Heavyweight Title. He lives in Brooklyn, New York, with his wife, Ouisie Shapiro. Visit him at johnfloriowriter.com.


---

RTE: Describe yourself in a sentence?

Florio: A good guy, I hope.

RTE: What's the one record you'd take to a desert island?

Florio: Oh, man. There are so many. I'll say Springsteen's "Darkness on the Edge of Town." But I'd slip the guard an extra ten bucks if he'd let me sneak on Leon Fleisher's "Two Hands," too.


RTE: What did you want to be when you were growing up?

Florio: I was motivated more by fear than anything else. I knew I didn't want to be doing what the adults around me were doing—which, to my eye, seemed to be "surviving."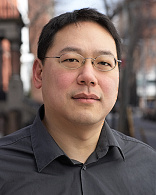 Sixty seconds with Ed Lin...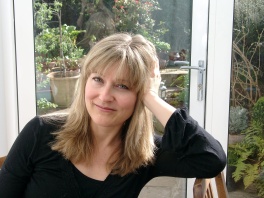 Sixty seconds with M.J. McGrath...

Home | About | Reviews | Search | Submit | Links | Cons | Subscribe

---
September 20, 2014


The last few days of summer, and we've got quite a varied list on offer this week, and no very clear trends or directions. So there should be something to interest everyone.

We're starting off with THE PAYING GUESTS, by Sarah Waters, a novel set in London in 1922, and definitely the most satisfying book I've read in a very long time. Then we have another historical novel, but a very different sort of affair in John Florio's BLIND MOON ALLEY, which takes place in Philadelphia when it was suffering from the double effects of Prohibition and the Great Depression. Diana Borse recommends it with enthusiasm.

Ian McEwan frequently produces books poised between literary and crime fiction. THE CHILDREN ACT is one of these, but despite the quality of McEwan's prose, I found it difficult to engage fully with his characters.

There's no problem about the genre identity of the police procedural and Barbara Fister enjoyed David Mark's latest foray into the land of British police in SORROW BOUND. And PJ Coldren was also entertained by another British police procedural, Ann Cleeland's MURDER IN RETRIBUTION. On this side of the Atlantic, Cathy Downs calls J.A. Jance's REMAINS OF INNOCENCE, starring the sheriff of Cochise County, Joanna Brady, "a particularly intricate tale of greed and disregard for love and life."

The international thriller is also an established sub-genre and Daniel Silva's THE HEIST, combining superspy Gabriel Allon's daring and knowledge of art history, has a great deal going for it on all fronts, says Anne Corey.

Art also plays a central role in Louise Penny's modern take on the traditional village cosy, THE LONG WAY HOME. Ann Pearson thought it took something of a wandering route but gets home in the end. Writers of the Golden Age are long departed but, in what I sometimes feel is a slightly ghoulish publishing venture, are increasingly being resurrected to "write" again. Jill Paton Walsh, who has completed earlier manuscripts that Dorothy Sayers left behind after her death, now turns her hand to a completely original Lord Peter Wimsey story in THE LATE SCHOLAR, which Caryn St Clair found successful on the whole. And while MARGERY ALLINGHAM'S MR CAMPION'S FAREWELL is billed as having been "completed" by Mike Ripley, the late Ms Allingham would appear to have had nothing to do with it. Jim Napier reports that Ripley has produced a novel entirely worthy of a place alongside the genuine article.

As books grow in size, reviewers commonly complain that too much gets included in order to make up the weight, so to speak. But this overloading can affect even shorter novels and three of them this week seem to suffer from a lack of focus. Sharon Mensing found that MURMURS OF INSANITY, by Gerrie Ferris Finger, though enjoyable, was somewhat scattered compared to earlier books in the Dru/Lake series, but thought that the presence of too many themes in Weyman Jones's EVIL IN RETURN resulted in a fragmented novel. Megan Sweeney, on the other hand, reports that the problem with Randy Wayne White's HAUNTED is that there is too much going on, not too little.

Akashic Books' noir series of short story collections has been garnering much praise over the years and PRISON NOIR, edited by Joyce Carol Oates, is a strong addition to the series, says Lourdes Venard. These fifteen stories provide a new perspective on the prison experience as they are written by those who know it from the inside.

Boarding school books are a staple of young adult fiction and while Katherine Howe's CONVERSION may tread on some familiar ground, it is on the whole a timely work that effectively ties together past and present, according to Ben Neal.

Sitting in the interview seat this week is John Florio. Do see what he has to say for himself in the "60 Seconds With..." feature to your left.

Our friends and former colleagues are celebrating the first anniversary of CRIMEREVIEW, where you can help them celebrate what's happening in British crime.

We'll be back in two weeks (when, sigh, it will be Autumn) with more and hope you'll join us.

Best,

Yvonne



ymk@reviewingtheevidence.com






P.S. If you wish to submit a book for review, please check here before contacting us. Please note that we do not review self-published books.


Our mascot and masthead is Smokey the Cat. Smokey the cat went to the great playground in the sky on April 29, 2008, at 3:30 p.m. He was about 13 years old, had diabetes and only 11 teeth left. He is much happier now. He will remain as our masthead and mascot.
---
Recent Reviews:
---
We have thousands of reviews archived on this site. Use the form below to search by title, author's name, or keyword (e.g., noir, cozy, PI, female, thriller, gay, cats).

QUICK SEARCH:



PLEASE READ BEFORE ASKING US TO REVIEW A BOOK



Publishers or authors wishing to submit books for review should contact the editors. Please note, before approaching us, that the publishing house must be a print publisher, pay advances and issue royalty statements, edit books, create covers, neither solicit nor accept financial payments from its authors, never copyright an author's title under the publisher's name, and never expect or ask authors to buy a certain number of copies of the author's books. As a general rule we will only consider books for review which have been published by publishers listed on the Mystery Writers of America approved list. We can never guarantee that a review will appear. And our reviewers are given a free rein to express their opinions constructively and honestly.

Please note that we review crime fiction and selected science fiction and horror. We have a policy of not accepting any religious books—and that includes religious crime fiction. We are unable to review any ebooks, unbound galleys, PODs, or PDF files.


OUR REVIEWING PRINCIPLES
Since RTE first appeared, some twelve years ago, the business of books has changed out of all recognition. Then, books were reviewed in the print media for the most part, though Amazon was encouraging readers to post their reviews of the books they read. Now, newspapers across North America have reduced or eliminated the space they allot to books and, with certain notable exceptions, only best-selling authors are likely to get noticed. As a result, electronic reviewing has become increasingly important and, due to the somewhat slippery question of online authorship, occasionally problematic.

For this reason and in view of a recent article in the NY Times detailing a reviews-for-hire enterprise, it's probably wise for RTE to reiterate its position on reviewing. While our reviewers receive galleys, ARCs, or finished copies of books for review, they are otherwise unpaid. Furthermore, they are asked to disclose any special interest they might have in a book or an author they are reviewing. No one, including the editors, receives any compensation for the work they do. All our reviewers are encouraged to express their honest opinions, whether positive or negative, about the books they are reviewing. None of our reviewers uses a pseudonym and all are who they say they are. Nor do we employ rating systems (stars, grades, "highly recommended," or the like) in the belief that our reviews deserve to be read in their entirety. Since RTE does not review self-published or digital-only releases, we are perhaps less vulnerable to offers to pay for reviews, but it seems a good idea to make our policy clear. Finally, in the years that I've been editing RTE, I have never once been approached by a press or a publicist to violate this principle in any way.





Contact: Yvonne Klein (ymk@reviewingtheevidence.com)
---
[ Home | About | Reviews | Search | Submit | Links | Cons ]