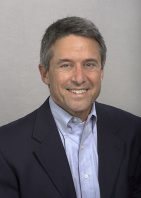 Sixty seconds with Michael Kahn...

Kahn is the award-winning author of: seven Rachel Gold novels; an eighth novel, THE MOURNING SEXTON, under the pen name Michael Baron; and several short stories.

In addition to his day job as a lawyer, he is an adjunct professor of law at Washington University in St. Louis, where he teaches a class on censorship and free expression. Married to his high school sweetheart, he is the father of five and the grandfather of, so far, four.



---

RTE: Describe yourself in a sentence?

Kahn: Lawyer by day, author at night, mediocre blues harp player day and night.

RTE: What's the one record you'd take to a desert island?

Kahn: Just one? That's tough. With apologies to Muddy Waters and to The Rolling Stones (especially Exile on Main Street), I'd take Tom Petty and the Heartbreakers Anthology: Through the Years.


RTE: What did you want to be when you were growing up?

Kahn: Third baseman for the St. Louis Cardinals.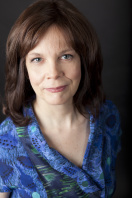 Sixty seconds with Brenda Chapman...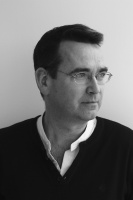 Sixty seconds with Mick Herron...

Home | About | Reviews | Search | Submit | Links | Cons | Subscribe

---
March 28, 2015


We're back, and writing from a land where spring has yet to show its lovely head. Never mind; there are always books to keep us warm.

Two veterans head the list this time. What can be nicer than to come across a writer with an extensive backlist for the first time? That was Sharon Mensing's good fortune with Harlan Coben's THE STRANGER, which she enjoyed immensely and that sent her scurrying off to find what else he'd done. Barbara Fister was also enthusiastic about Laura Lippman's HUSH HUSH, which she says is beautifully constructed as well as thought-provoking.

Adolescent girls constitute a high-risk group when it comes to crime fiction. They are the target of a serial killer in Elizabeth de Mariaffi's THE DEVIL YOU KNOW, but the book takes an unusual approach to the subject, says Cathy Downs, as it turns out to be a "well-crafted study of the basic human fear of the unknown." Sharon Mensing made another discovery in Kate Rhodes THE WINTER FOUNDLINGS, in which young girls are turning up dead in the vicinity of a hospital for the criminally insane. Rhodes, she says, keeps the reader engaged and in suspense.

The police are another crime fiction staple, of course, and two books set on either side of the Atlantic deal with them very satisfactorily. THE WHITES is by Richard Price writing as Harry Brandt. It's about a group of detectives, now mostly retired, who meet to discuss the ones that got away - the unsolved crimes that still obsess them. They are a group of complicated individuals, and Barbara Fister says that's a good thing, too. Jim Napier has been suffering from Rebus withdrawal and so was very happy to get hold of THE BEAT GOES ON by Ian Rankin, a set of short stories that spans the whole of Rebus' career to date. Of course, if we didn't have robbers, we wouldn't need cops, and the mob scene in Philadelphia is the focus of Robert Glinski's THE FRIENDSHIP OF CRIMINALS. Phyllis Onstad hopes that this successful debut is followed by a long line of novels that feature the characters so successfully developed here.

Religion is sadly too much in the news these days so two books that deal with stern religious faiths might be of particular interest. Nicole Leclerc liked ASYLUM, a debut by Jeanette de Beauvoir, that deals with the sad story of children born to unwed mothers who were imprisoned in orphanages and asylums run by the Catholic Church in 1950s Quebec, a history related to the present day murders of four women. Nicole Leclerc had a few reservations but on the whole approved. Julia Dahl's INVISIBLE CITY, another debut newly released in trade paperback, takes a look at the ultra-Orthodox Jewish community in Brooklyn, one unfortunately in the news of late due to a tragic house fire. I liked both Dahl's approach and her protagonist, a young female reporter.

It sometimes might feel that the surest route to literal immortality must be to write a best-selling series, since both readers and publishers are reluctant to let dead authors sleep in peace. Some of these resurrectionist attempts are more successful than others. Robert Goldsborough's ARCHIE IN THE CROSSHAIRS brings back Rex Stout's Nero Wolfe and Archie Goodwin, with the approval of the author's estate. PJ Coldren concludes that it's pretty good on the whole, though not up to the best of the original series.

Another kind of resurrection is also common in historical crime when famous persons of the past are brought back to solve various crimes. These too can range from the very good indeed to the appalling. Meredith Frazier would place INSPECTOR OF THE DEAD, by David Morrell, firmly in the first class. This one has Thomas de Quincy and his daughter Emily as the detectives in a well researched novel set in Victorian London.

In translation, we have one from Italy and one Scandinavian. Karla Jay reviews Jussi Adler-Olssen's ALPHABET HOUSE in its audio version. The book was published before the currently popular Department Q series and perhaps shows the author at a less developed point. Karla thought the narration, by Graeme Malcolm was impressive. Inspector Montalbano is back in GAME OF MIRRORS by Andrea Camilleri and Diana Borse enjoyed it. She says it is by turns funny, puzzling, and shocking.

Jamie Mason's MONDAY'S LIE may appear to echo some of the themes of GONE GIRL (as rather a lot of standalones do lately) but Christine Zibas assures us that it is its own book and a good one too.

Our interviewee this week is Michael Kahn, and you can find out what he has to say over to your left.

If you want to read more about what's happening in British crime, take a look at CRIMEREVIEW where our former colleagues can help.

I'd like to wish a happy holiday to all our readers who are celebrating Passover or Easter in the coming weeks. Do come back and see us in a couple of weeks.

Best,
Yvonne


ymk@reviewingtheevidence.com






P.S. If you wish to submit a book for review, please check here before contacting us. Please note that we do not review self-published books.


Our mascot and masthead is Smokey the Cat. Smokey the cat went to the great playground in the sky on April 29, 2008, at 3:30 p.m. He was about 13 years old, had diabetes and only 11 teeth left. He is much happier now. He will remain as our masthead and mascot.
---
Recent Reviews:
---
We have thousands of reviews archived on this site. Use the form below to search by title, author's name, or keyword (e.g., noir, cozy, PI, female, thriller, gay, cats).

QUICK SEARCH:



PLEASE READ BEFORE ASKING US TO REVIEW A BOOK




Publishers or authors wishing to submit books for review should contact the editors. Please note, before approaching us, that the publishing house must be a print publisher, pay advances and issue royalty statements, edit books, create covers, neither solicit nor accept financial payments from its authors, never copyright an author's title under the publisher's name, and never expect or ask authors to buy a certain number of copies of the author's books. As a general rule we will only consider books for review which have been published by publishers listed on the Mystery Writers of America approved list. We can never guarantee that a review will appear. And our reviewers are given a free rein to express their opinions constructively and honestly.

Please note that we review crime fiction and selected science fiction and horror. We have a policy of not accepting any religious books—and that includes religious crime fiction. We are unable to review any ebooks, unbound galleys, PODs, or PDF files.


OUR REVIEWING PRINCIPLES
Since RTE first appeared, some twelve years ago, the business of books has changed out of all recognition. Then, books were reviewed in the print media for the most part, though Amazon was encouraging readers to post their reviews of the books they read. Now, newspapers across North America have reduced or eliminated the space they allot to books and, with certain notable exceptions, only best-selling authors are likely to get noticed. As a result, electronic reviewing has become increasingly important and, due to the somewhat slippery question of online authorship, occasionally problematic.

For this reason and in view of a recent article in the NY Times detailing a reviews-for-hire enterprise, it's probably wise for RTE to reiterate its position on reviewing. While our reviewers receive galleys, ARCs, or finished copies of books for review, they are otherwise unpaid. Furthermore, they are asked to disclose any special interest they might have in a book or an author they are reviewing. No one, including the editors, receives any compensation for the work they do. All our reviewers are encouraged to express their honest opinions, whether positive or negative, about the books they are reviewing. None of our reviewers uses a pseudonym and all are who they say they are. Nor do we employ rating systems (stars, grades, "highly recommended," or the like) in the belief that our reviews deserve to be read in their entirety. Since RTE does not review self-published or digital-only releases, we are perhaps less vulnerable to offers to pay for reviews, but it seems a good idea to make our policy clear. Finally, in the years that I've been editing RTE, I have never once been approached by a press or a publicist to violate this principle in any way.




Contact: Yvonne Klein (ymk@reviewingtheevidence.com)
---
[ Home | About | Reviews | Search | Submit | Links | Cons ]