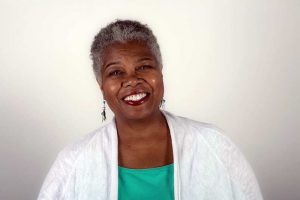 Sixty seconds with Valerie Wilson Wesley...

Valerie Wilson Wesley is the author of A Glimmer of Death, an Odessa Jones Mystery, to be published next year, as well as the popular Tamara Hayle Mystery series, three novels and two paranormal romances under the pen name Savanna Welles. Her books for children include the Wlllimena Rules! series, Freedom's Gifts—A Juneteenth Story, and the Afro-bets Book of Black Heroes co-written with Wade Hudson. Her novels and mysteries are published in Germany, France and the UK and her nonfiction has been published in magazines such as Essence and Family Circle. In 2000, she received best book for her novel Ain't Nobody's Business If I Do, from the American Library Black Caucus Association. She is a former executive editor of Essence magazine.


---

RTE: Describe yourself in a sentence?

Wilson Wesley: In one sentence—here goes: As many writers, I tend to be an introvert and family—husband, daughters, grandson—is the most important thing in my world.

RTE: What's the one record you'd take to a desert island?

Wilson Wesley: Hard choice because I love music: Jazz would be "The Best of Lee Morgan" because it features three of my favorite pieces: I Remember Clifford, Cornbread and Ceora. Classical would be the Four Ballades by Frederick Chopin as played by Artur Rubinstein


RTE: What did you want to be when you were growing up?

Wilson Wesley: Oddly enough, I've always wanted to be a writer.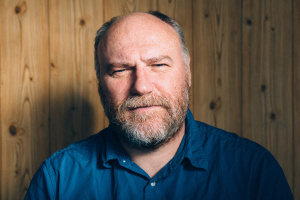 Sixty seconds with Alan Parks...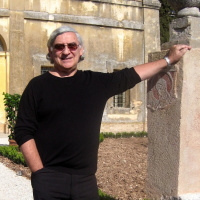 Sixty seconds with Maxim Jakubowski...

Home | About | Reviews | Search | Submit | Subscribe

---
February 20 2021


No glorious summer so far to lighten this particular winter of discontent, but there is ample diversion, distraction, and serious challenge in the books we read this time. Here's what we looked at this month.

We begin with the latest entry in a series that I look forward to every year. Barbara Fister enjoys visiting Mick Herron's SLOUGH HOUSE as much as I do and appreciates its witty take on the political scene, but warns us not to be fooled as "underneath the rollicking surface of humor that is somehow both erudite and slapstick, there's a certain amount of rage bubbling away." Thomas Maltman, on the other hand, is deadly serious in THE LAND, which Sharon Mensing terms an "atmospheric, apocalyptic novel" that evokes the end-of-the-world obsessions of the concluding year of the last century. She says that this is the first novel by Maltman that she has read, but it won't be the last. THE HISTORIANS, by Cecilia Ekbäck, goes back in history to Sweden in the middle of the Second World War and finds there a cautionary tale, one that I thought was certainly relevant to where we find ourselves today.

Enough gloom, at least for the moment. Barbara Fister enjoyed SLEEP WELL, MY LADY, by Kwei Quartey, set in contemporary Ghana. Barbara says this has all the trappings of a Golden Age mystery, but with plenty of Ghanaian touches (including a glossary) to make it new.

PJ Coldren is tempted to blame the fact that she is spending a "socially distant winter is a cold and snowy clime" for the fact that she was less than enthusiastic about a favourite series, Charles Todd's latest Insp. Rutledge, A FATAL LIE, but reports that the plotting is complex, the setting is stellar, and the secondary characters effectively deployed. PJ enjoyed the "moments of absolutely lyrical prose, prose to go back and re-read before continuing," in Michael Koryta's NEVER FAR AWAY but had to admit they did tend to slow the plot.

Despite a few flaws, Meredith Frazier recommends Edwin Hill's WATCH HER. She says of this latest in the Hester Thursby series that the "characters are fascinating, the events suspenseful, and the pace fast, making this a quick read with lingering aftereffects. Ultimately, the more you get to know Hester Thursby and her friends, the more time you'll want to spend with them, no matter how harrowing the journey they take you on."

Kelley Armstrong's inventive series set in a small Yukon town where the inhabitants pay to be hidden from the consequences of what they have done continues in A STRANGER IN TOWN. Sharon Mensing says that, unlike earlier books in the series, this one might not be the best place for readers new to Rockton to start. But she highly recommends this one for those who are familiar with the series.

Not to put too fine a point on it, Cathy Downs was not pleased with DEEP INTO THE DARK, by P.J. Tracy. She found it muddled, both in syntax and in plot. Keshena Hanson on the other hand found POSSESSION by Katie Lowe challenging in that it asks readers to question their own confidence in their memories.

We do have winners in the cosy corner. Rebecca Nesvet says that within EGG DROP DEAD, by Vivien Chen, a charming paint-by-the numbers cosy, including an adorable pug, there lies "a powerful narrative voice and insightful commentary about the transcultural experiences of a Chinese-American millennial." There's a lot of natural sweetness in DEATH BEE COMES HER, by Nancy Coco, as the title suggests. Ruth Castleberry found this first in a new series "a charming read." Ruth also enjoyed A WHISKER OF A DOUBT, by Cate Conte, especially for its creative plotting and skilful use of misdirection. And of course, there are the helpful cats.

Our guest in the Sixty Seconds With...spot is Valerie Wilson Wesley. Don't forget to take a look.

Our friends across the sea have been busy keeping up with what is going on in British crime. You can find out what they thought of it at CRIMEREVIEW.

And that's it for the shortest month of the year which also seems to be the longest. We'll be back in March and hope you will be too. If you want to know when, you might subscribe to the RSS feed by tapping the button on our masthead, or write me with your email and I'll put you on the notification list.

Or you might want to drop us an email. We're always happy to hear from you.

Best wishes and stay safe,

Yvonne

ymk@reviewingtheevidence.com






P.S. If you wish to submit a book for review, please check here before contacting us. Please note that we do not review self-published books.


Our mascot and masthead is Smokey the Cat. Smokey the cat went to the great playground in the sky on April 29, 2008, at 3:30 p.m. He was about 13 years old, had diabetes and only 11 teeth left. He is much happier now. He will remain as our masthead and mascot.
---
Recent Reviews:
---
We have thousands of reviews archived on this site. Use the form below to search by title, author's name, or keyword (e.g., noir, cozy, PI, female, thriller, gay, cats).

QUICK SEARCH:

PLEASE READ BEFORE SUBMITTING A REQUEST FOR A REVIEW






Publishers or authors wishing to submit books for review should contact the editors. Please note, before approaching us, that the publishing house must be a print publisher, pay advances and issue royalty statements, edit books, create covers, neither solicit nor accept financial payments from its authors, never copyright an author's title under the publisher's name, and never expect or ask authors to buy a certain number of copies of the author's books. As a general rule we will only consider books for review which have been published by publishers listed on the Mystery Writers of America approved list. We can never guarantee that a review will appear. And our reviewers are given a free rein to express their opinions constructively and honestly.

Please note that we review crime fiction and selected science fiction and horror. We have a policy of not accepting any religious books—and that includes religious crime fiction. We are unable to review any ebooks, unbound galleys, PODs, or PDF files.


OUR REVIEWING PRINCIPLES
Since RTE first appeared, some twelve years ago, the business of books has changed out of all recognition. Then, books were reviewed in the print media for the most part, though Amazon was encouraging readers to post their reviews of the books they read. Now, newspapers across North America have reduced or eliminated the space they allot to books and, with certain notable exceptions, only best-selling authors are likely to get noticed. As a result, electronic reviewing has become increasingly important and, due to the somewhat slippery question of online authorship, occasionally problematic.

For this reason and in view of a recent article in the NY Times detailing a reviews-for-hire enterprise, it's probably wise for RTE to reiterate its position on reviewing. While our reviewers receive galleys, ARCs, or finished copies of books for review, they are otherwise unpaid. Furthermore, they are asked to disclose any special interest they might have in a book or an author they are reviewing. No one, including the editors, receives any compensation for the work they do. All our reviewers are encouraged to express their honest opinions, whether positive or negative, about the books they are reviewing. None of our reviewers uses a pseudonym and all are who they say they are. Nor do we employ rating systems (stars, grades, "highly recommended," or the like) in the belief that our reviews deserve to be read in their entirety. Since RTE does not review self-published or digital-only releases, we are perhaps less vulnerable to offers to pay for reviews, but it seems a good idea to make our policy clear. Finally, in the years that I've been editing RTE, I have never once been approached by a press or a publicist to violate this principle in any way.








Contact: Yvonne Klein (ymk@reviewingtheevidence.com)
---
[ Home | About | Reviews | Search | Submit ]