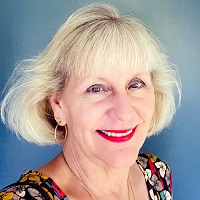 Sixty seconds with Marty Ambrose...

Marty Ambrose is the author of a historical mystery trilogy: Claire's Last Secret, A Shadowed Fate, and Forever Past, all set around the Byron/Shelley circle in nineteenth-century Italy. Her novels have been published by Severn House (U.K. and U.S.) and Thomas Schluck (Germany), earning starred reviews in Publisher's Weekly, as well as finalist status in the Florida Writers Association's Literary Palm Award. Her work has been featured internationally in blogs, journals, and websites

---

RTE: Describe yourself in a sentence?

Ambrose: I am a writer, teacher, and artist who is obsessed with all things from
the nineteenth-century and blessed with a husband, family, and friends
that support my creative endeavors without question—I'm quite lucky.

RTE: What's the one record you'd take to a desert island?

Ambrose: There are so many beautiful records out there today but, if I had to
choose one, I would take Sean Rowe's album, "To Leave Something Behind." He is a hauntingly beautiful songwriter, and listening to his music would be like hearing poetry every day; he conveys every artist's dream about creating work that lasts beyond one's own life.

RTE: What did you want to be when you were growing up?

Ambrose: Not surprisingly, I wanted to be a writer from a young age, but I had a
brief flirtation with wanting to be a stage actor in some kind of
touring Shakespeare group. Sadly, I couldn't find one that performed
only the Bard—and I wasn't very good at it.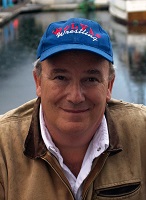 Sixty seconds with John Straley...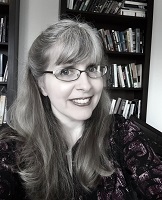 Sixty seconds with Joanna Schaffhausen...

Home | About | Reviews | Search | Submit
---
June 25 2022


June is almost over and summer has begun. With any luck we'll have time to do a bit of reading before it gets too hot. With holidays in mind, much of this issue's list is somewhat gentler than it often is but there's meat on these bones too.

Elly Griffiths is back with Ruth Galloway for her fourteenth time. But Covid has just arrived on the scene and, as we have come to accept, to dominate our daily lives. All the same, Meredith Frazier observes, the mystery does prevail so that THE LOCKED ROOM is a welcome addition to the series. Another attractive British offering is MURDER ON MUSTIQUE, by Lady Anne Glenconner, former lady-in-waiting to Princess Margaret. Meredith calls it "a fun read and an easy escape into a world where it's a delight to be a fly on the wall, even if you can't be a full-blown member of the party."

All right, let's leave Britain for now and hop over to Canada, to Saskatchewan where the descendants of Ukrainian farmers who fled European conflicts years ago continue to grow wheat. GOING TO BEAUTIFUL, by Anthony Bidulka, is set in a languishing small town and Barbara Fister says it provides "an unusual and delightful journey for readers, guided by a writer who knows exactly where he's going." It's a book I definitely have on my list for the summer.

SHIFTY'S BOYS by Chris Offutt also takes place in a remote rural setting, this time Kentucky hill country. It may be a small country town, but modern urban ills, this time heroin, have intruded, with the violence that follows illegal drugs. Cathy Downs praises Offutt's ability to give his characters life and depth because he loves them and treats them with compassion.

Dope has affected a different yet similarly separate community - marijuana is being grown in commercial quantities on Navajo land in the Southwest in Anne Hillerman's THE SACRED BRIDGE. Sharon Mensing enjoyed both the action-filled plot and the details of the issues affecting the Navajo Nation.

Some of us will take a holiday in the back country this summer and many more would like to. If you can't leave town, you can always read about the woods and the sea and dream a bit. Paul Doiron's game warden Mike Bowditch returns in HATCHET ISLAND to find he must interrupt his kayaking holiday to investigate odd events at an endangered seabirds research centre. P.J.Coldren reports that this is a series that continues to strengthen. It's not seabirds that are at risk in Tamara Berry's BURIED IN A GOOD BOOK but fish. Well, fish and a young woman - the bodies of both surface as a result of illegal dynamite fishing. This may sound grim, but Ruth Castleberry says that the story is creative and fun to follow as the author " combines a keen sense of humor with an intriguing mystery plotline."

Things are more serious in Brian Klingborg's WILD PREY, the second of a series set in a remote area of present-day China. This one deals with trafficking in exotic animal parts and can make for some unpleasant reading at times. Still P.J. reports that there is much to like about this book and its characters and she hopes the series will continue.

All right, so you don't want even to read about tramping about in the wilderness. How about reading about books, or at least authors? In FOREVER PAST Marty Ambrose continues her inventive biography of Claire Clairmont, Mary Shelley's stepsister, who had a child by Byron, a daughter she was told had died at four years old. Convinced that she may still be alive, an elderly Claire wants to find out. Rebecca Nesvet reports she has become increasingly fond of this series and anxious to read the next installment.

Claire Clairmont has to deal with a lost child. MAGPIE, by Elizabeth Day, is contemporary London-based and deals with the stresses and strains of a motherhood that never happens and the concerns women may have dealing with the possibility of infertility. I thought that while there was not a lot to qualify this as crime fiction and the conclusion was deeply unsatisfying, the issue of fertility was treated with respect, based as it appears to be on the author's own experience.

Sharon Mensing finds Paige Shelton's Scottish bookshop mystery THE BURNING PAGES entertaining and, like the rest of the series, better written than the average cozy. Rabbie Burns is at the centre of this one as a group of his enthusiasts plan a celebration of his life. And as has happened before, the protagonist is prompted by certain literary voices that may or may not be ghostly,

Another summer escape is simply to ditch the 21st century for some other time or even some other universe. THE LAWLESS LAND by Boyd Morrison and Beth Morrison is set in 14th century England as the Black Death is winding down and involves a lengthy flight by the two protagonists to save their lives. Lourdes Venard reports that the book is unusually action-packed for an historical novel, with twist after twist from beginning to end. It's an approach that provides relatively little in the way of historical detail, but Lourdes suspects that thriller readers will enjoy it. Jennifer Estep's TEAR DOWN THE HOUSE, second in the Gargoyle Queen series, is set in an imaginary kingdom with an invented history. P.J. Coldren is new to this series but an admirer of Estep's other work and is on the lookout for the book that came first .

Stewart O'Nan's OCEAN STATE, named for the small state of Rhode Island, is a gripping and disturbing novel, according to Anne Corey, who found it a haunting novel with considerable depth. Although it has at its centre teenage romance and angst, it deals with these familiar topics with gravity and a sense of sadness.

And to wind up on a cheerier note, Tamara Berry's GONE BUT NOT FURGOTTEN provides many of the delights that only a summertime cozy can. Part of the Cat Café series, it offers felines, their admirers, freshly baked goodies and a complex mystery that Ruth Castleberry says is well-developed and keeps readers guessing.

Our guest in the "Sixty Seconds With..." seat is Marty Ambrose. Just look in the box to your left to see what she has to say.

And there we have it. Now just go off and relax with a good book and an icy drink. If you have anything you want us to hear about please just drop us an email. We'd love to hear from you.

Best,

The Editors:

Yvonne Klein

ymk@reviewingtheevidence.com

Rebecca Nesvet

nesvetr@uwgb.edu

ymk@reviewingtheevidence.com






P.S. If you wish to submit a book for review, please check here before contacting us. Please note that we do not review self-published books.


Our mascot and masthead is Smokey the Cat. Smokey the cat went to the great playground in the sky on April 29, 2008, at 3:30 p.m. He was about 13 years old, had diabetes and only 11 teeth left. He is much happier now. He will remain as our masthead and mascot.
---
Recent Reviews:
---
We have thousands of reviews archived on this site. Use the form below to search by title, author's name, or keyword (e.g., noir, cozy, PI, female, thriller, gay, cats).

QUICK SEARCH:

PLEASE READ BEFORE SUBMITTING A REQUEST FOR A REVIEW






Publishers or authors wishing to submit books for review should contact the editors. Please note, before approaching us, that the publishing house must be a print publisher, pay advances and issue royalty statements, edit books, create covers, neither solicit nor accept financial payments from its authors, never copyright an author's title under the publisher's name, and never expect or ask authors to buy a certain number of copies of the author's books. As a general rule we will only consider books for review which have been published by publishers listed on the Mystery Writers of America approved list. We can never guarantee that a review will appear. And our reviewers are given a free rein to express their opinions constructively and honestly.

Please note that we review crime fiction and selected science fiction and horror. We have a policy of not accepting any religious books—and that includes religious crime fiction. We are unable to review any ebooks, unbound galleys, PODs, or PDF files.


OUR REVIEWING PRINCIPLES
Since RTE first appeared, some twelve years ago, the business of books has changed out of all recognition. Then, books were reviewed in the print media for the most part, though Amazon was encouraging readers to post their reviews of the books they read. Now, newspapers across North America have reduced or eliminated the space they allot to books and, with certain notable exceptions, only best-selling authors are likely to get noticed. As a result, electronic reviewing has become increasingly important and, due to the somewhat slippery question of online authorship, occasionally problematic.

For this reason and in view of a recent article in the NY Times detailing a reviews-for-hire enterprise, it's probably wise for RTE to reiterate its position on reviewing. While our reviewers receive galleys, ARCs, or finished copies of books for review, they are otherwise unpaid. Furthermore, they are asked to disclose any special interest they might have in a book or an author they are reviewing. No one, including the editors, receives any compensation for the work they do. All our reviewers are encouraged to express their honest opinions, whether positive or negative, about the books they are reviewing. None of our reviewers uses a pseudonym and all are who they say they are. Nor do we employ rating systems (stars, grades, "highly recommended," or the like) in the belief that our reviews deserve to be read in their entirety. Since RTE does not review self-published or digital-only releases, we are perhaps less vulnerable to offers to pay for reviews, but it seems a good idea to make our policy clear. Finally, in the years that I've been editing RTE, I have never once been approached by a press or a publicist to violate this principle in any way.








Contact: Yvonne Klein (ymk@reviewingtheevidence.com)
---
[ Home | About | Reviews | Search | Submit ]